We

help

you

to

get

to

your

goals!
Terastar Networks Technologies was established in 2010.
It is a privately held company with it's office in Hyderabad, India. We have a team of strong engineering and management resources. Our engineering teams have formidable experience in the latest software development technologies for a variety of industries. We provide manpower staffing solutions in telecom and other industries.
To build a pioneering innovation-driven, global manpower solutions company.
To innovate leading-edge, yet pragmatic, service line and solutions that provide the highest value to our customers world-wide.
To establish global scale for technology and impart deep experience through our solutions.
Crafting the future of Telecommunication operations.
Our

Management

sets

right

path

for

our

Business.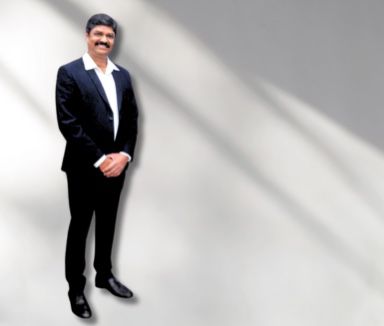 Mr. A.V. Narayana Reddy is an ingenious serial entrepreneur, investor, and mentor versed in business leadership roles for over 30 years. His interests are tracked into diverse segments, encompassing agri-tech, information technology, real estate, construction, and community service. He has a knack for spotting valuable opportunities across industries and bringing the right people together to turn them into successful entrepreneurs and their ideas into successful ventures.
Apart from Terastar Networks, he is also the Chairman and Managing Director of
Roshni Crop Sciences Pvt. Ltd
. Roshni Crop Sciences is a pioneer in 'Innovation through Research' and exports products and services to African countries like the Ivory Coast, Senegal, Benin, Ethiopia, Uganda, and Monaco Cedex (France).
Roshni
also has a tie-up with Sumitomo Corporation, Japan.
We understand the importance of a qualified and trained manpower for your organization. Be it an FTE or a contractual employee, we can always fulfil your requirements with an experienced bench and the delivery team.